Ichikai Fireball
At 13, Feb. 2013, 16h04m35s(UT), explosion fireball flight over north of Gumma prefecture to North north east.
Mr.T.Sekiguchi(Saitama Pref.), Mr. masuzawa(Nagano Pref.) and Mr.SonotaCo(Tokyo) taken automatic TV images.
Ms.S.Nomoto(Saitama pref.) also taken digital camera image.
Mr. M.Ueda calculated its orbit.

Fireball is very slow and fragmentation to five pieces at end of luminous trajectory.
End hight is rather low 32.2km. Physical calculation is difficult why fireball explode at half of path.
Explosive burst is result of fragmentation so that deceleration feature was rapidly changed.
Thus terminal mass is difficult to calculation.
However 30g or less meteorite will fell on Ichikai town, Tochigi pref.

---
Predicted Meteorite Fell Area
Around Ichikai town, Tochigi pref.
Red ellipse is predicted area.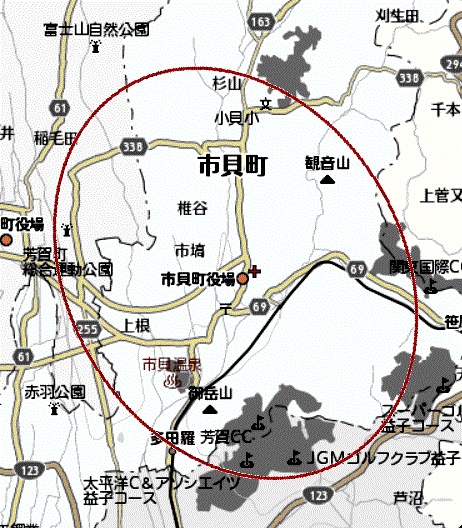 (Retouched mapion's map)
---
Link
---
©copyright 2007, Yasuo SHIBA, All Right Reserved