Aizu-Misato Fireball
At 30th Oct.2013,11h22m38s(UT) a fireball flight from Ibaragi prefecture to Fukushima Prefecture.
Mr.Masuzawa(Nagano Pref.) and Mr. SonotaCo(Tokyo) taken automatic TV image this fireball.
Mr. C.Shimoda(Nagano Pref.) and Mr.Y.Hirayama(Tochigi Pref.) also taken digital photographs.
Mr.M.Ueda calculated its trajectory and orbit.

Light curve is especially smooth.
End hight is rather low 31.9 km but not taken by movie under than 50 km hight.
So that important region of neer end point was unknown on velocity related mass decrease feature.
Therefore about 20g small meteorite was predicted felling on Aizu-Misato town.

---
Meteorite Fell Area
Around Aizu-Misato town
Red Ellipse is predicted area.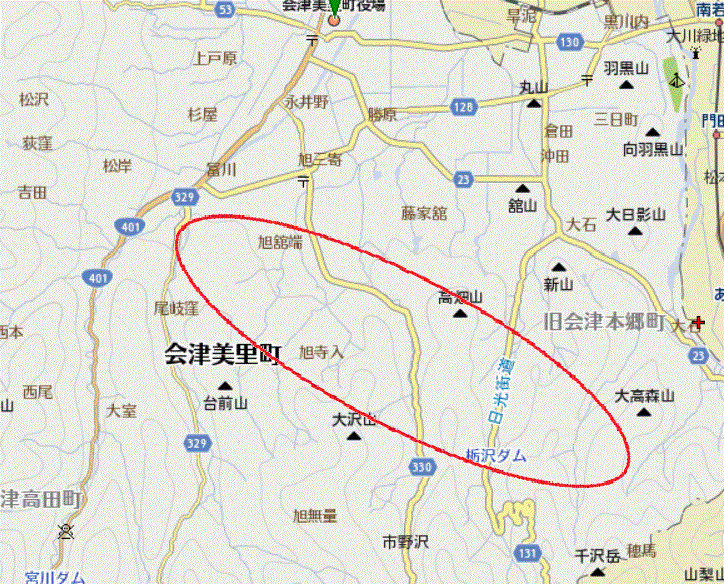 Retouched on mapion's map)
---
Link
---
©copyright 2007, Yasuo SHIBA, All Right Reserved