KERALA-JAPAN FRIENDSHIP SOCIETY
japanese version click here
established since 18 January 2005



The left side photo: kids and our chief director KOICHI SHIMAOKA in the HIROMI MEMORIAL HOME (fatherless familyfs dormitory) built with KYOKO SATO, a Japanese womanfs donation.
The right side photo: kids in the home for the tribal people.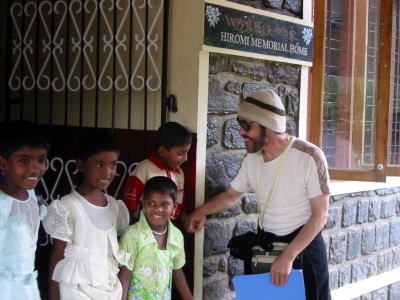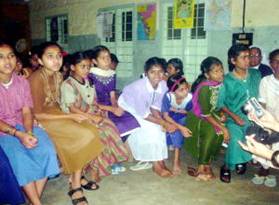 Our objects: any activities for friendly communications and initiatives between Kerala, India and Japan; the Kerala donation for relief from the disasters by the TSUNAMI of the circum-Indian ocean at moment.
Our membership: any individual who is concerned with the friendship between both areas.
The member fee is free at moment. However, no group, organization, corporation and political party be our member.
Joining Application Form(click here). why don't you fill in the blanks and send us to the folloing address of our office in the following table?
Chief Director

mr.SHIMAOKA, KOICHI (professor of economics for the education faculty, SAITAMA university in Japan).
Sub Chief Director
mis SATO, KYOKO (house-keeper, doner for HIROMI MEMORIAL HOME in Kerala India)

Secretary-general

mis NAKAYAMA, SATOKO (postgraduate student)

Office

Kerala-Japan Friendship Society


Zip :189-0013
Address: SHIRAYURI HAITZ 202,

2-14-34 SAKAECHO HIGASHIMURAYAMA

TOKYOJapan

Phone No & Fax

042-395-9674

(081-42-395-9674 from abroad)

E-mail

japan_kerala@yahoo.co.jp

Bank Account
no. 0919043, KUMEGAWA branch of TOKYO-MITSUBISHI BANK

;

titular: NIHON-KERALA YUKO KYOKAI

@the donation mounts to \217,000 now on 17th march '05. many many thanks.